Cornish Art Exhibitions
The following are a selection of the exhibitions that I have curated in the past two decades. 
For the earlier shows, click on the image for more detail of the exhibition and for comments by visitors.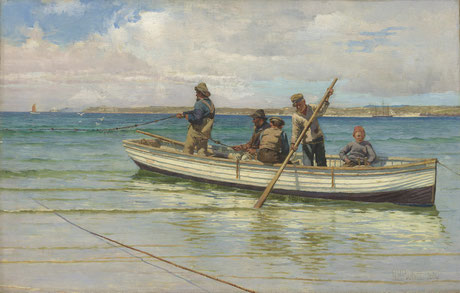 Discovering St Ives - Early Visiting Artists
at St Ives Museum
April to October 2023
For the first time, St Ives Museum is holding a small loan exhibition so that representational paintings from the early years of St Ives art can at last be seen in St Ives.  The exhibition will concentrate on pre-colony visitors, such as Edward William Cooke, James Clarke Hook, George Wolfe, Samuel Phillips Jackson, William Bartlett, Alberto Ludovici Jnr and the American, William Trost Richards, and it is hoped to include a series of early watercolours from the collection of the Royal Cornwall Museum that have rarely been displayed.  A revised and expanded edition of my book St Ives pre-1890 - The Dawn of the Colony was published to accompany the show.
To read David's article on the exhibition for art cornwall, click here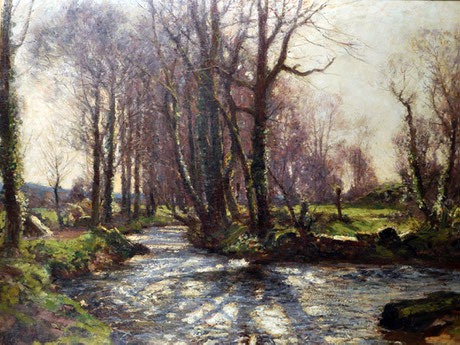 Lamorna Colony Pioneers
at Penlee House Gallery & Museum, Penzance
3rd May to 30th September 2023
This exhibition will aim to highlight the considerable achievements of the artists of the Lamorna Colony from the 1890s right through to the 1970s.  Pioneers featured will include John Lamorna Birch, Elizabeth Forbes, Laura and Harold Knight, Alfred Munnings, John Noble Barlow, Frank Heath, Robert and Eleanor Hughes, Charles Simpson, Stanley Gardiner, Denys Law, as well as avant-garde artists, such as Gluck, Marlow Moss, John Armstrong, John Tunnard and Ithell Colquhoun.  It will be a fascinating blend of traditional and modern work.  The exhibition will also promote my new two volume book Lamorna - An Artistic, Social and Literary History.
For David's account of the exhibition for art cornwall, click here
For some images of the show on art cornwall, click here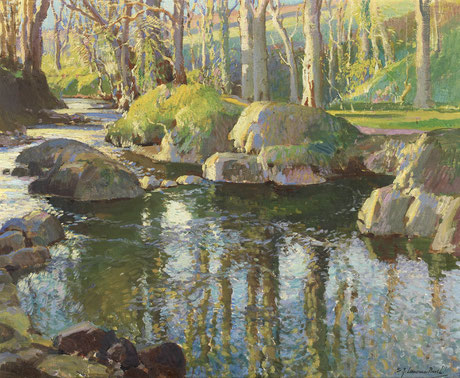 Visitor comments :-
"Really excellent combination of art, local detail and biographical notes make a fascinating exhibition."
"A very wonderful gallery with some great paintings beautifully presented."
"Wow - what an exhibition.  A real delight.  It was a joy to visit."
"Cracking stuff - the kids loved it."
"Amazing artwork by treasured Cornwall artists - loved it.  Great Curation."  (Californian visitor)
"One room in your gallery knocks spots off the whole of Tate St Ives."
"What a wonderful, wonderful show."
"Inspiring and uplifting paintings - a wonderful exhibition."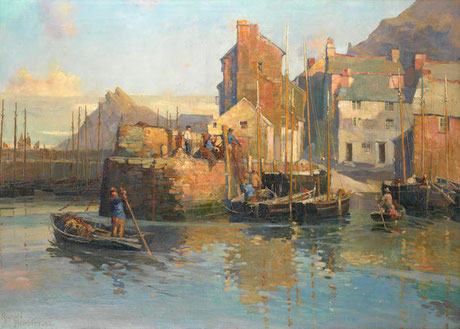 Polperro - Cornwall's Forgotten Art Centre
This exhibition ran from 2nd April to 18th June 2022 at Falmouth Art Gallery.  It was the first ever exhibition devoted to the history of art in Polperro.  Drawing on public and private collections from this country and abroad, it not only showcased Polperro's attractions, which led it to be "the haunt of half the artists of Britain', but also revealed how it became the Cornish destination of choice for a range of international artists of renown.
Visitor comments :-

"Astonishing – admirably researched and presented"

"An amazing collection"

"Fascinating – beautifully curated"

"Brilliant exhibition"

"Amazing – absolutely fabulous"

"Superb exhibition
– beautiful work and extremely interesting"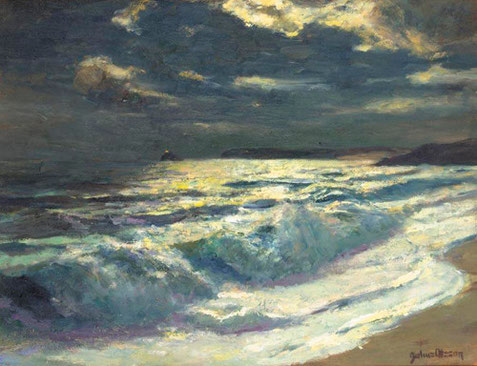 'Compass'd by the inviolate sea'
- Marine Painting in Cornwall from Turner to Alfred Wallis
Exhibition at Penlee House Gallery & Museum, Penzance - 18th June to 3rd September 2016
This exhibition aims to showcase not only the wide range of artists from around the world that have been inspired by the Cornish coast, but also the wide variety of styles that they have employed. In the first half of the nineteenth century, artists, such as J.M.W.Turner, painted Romanticist vistas. By mid-century, a number of artists were following the lead of James Clarke Hooke in producing what became known as 'Hookscapes' - paintings of the Cornish coast featuring sentimentalised rustic characters. In the 1870s and 1880s, aided by photography and influenced by the Pre-Raphaelites, artists, such as Henry Moore and John Brett, sought greater realism, often recording incredibly intricate detail. Under the influence of the Aesthetic movement in the 1890s, this approach became derided, as artists produced what were termed lyrical or idealistic paintings, which sought to promote their own individual visions, evoking a mood or poetic associations. There was also a movement led by artists, such as Julius Olsson, to champion the pure seascape, devoid of any narrative elements. By 1910, artists had become more interested in the impact on emotions of heightened colour, so that colour became less subservient to form. Then, in the 1930s, the principal focus was on decoration. Finally, the naive paintings of Alfred Wallis, in which he abandoned proportion or perspective and puit together an assembly of forms, became the touchstone for the approach of modernist painters.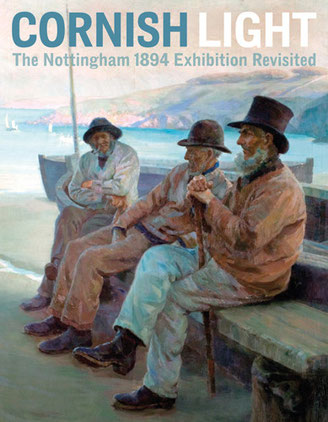 Cornish Light - The Nottingham 1894 Exhibition Revisited
Touring exhibition :
Nottingham Castle Museum 3rd April - 7th June 2015, and
Penlee House Gallery & Museum, Penzance 20th June - 5th September 2015
I have called the Cornish Artists Special Exhibition at Nottingham in 1894 "the greatest exhibition of Cornish art that there ever has been and ever will be" because it contained over 230 major canvases from the initial decade of the art colonies at Newlyn, St Ives and Falmouth. Organised at the peak of the reputation of the first group of Newlyn artists and just as the St Ives marine and landscape painters were coming to the fore, with Hemy and Tuke representing Falmouth, it contained a fascinating blend of work.
The 2015 exhibition, of necessity much smaller, sought to recapture that blend, and the accompanying catalogue, most of which I have written, has detailed extracts from the speeches, the reviews and the artists' letters which all form part of Nottingham Castle's fascinating archive relating to the show.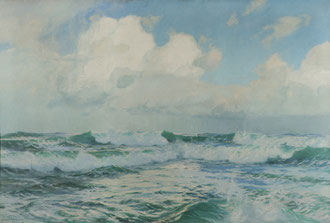 A Song of the Sea - The St Ives Schools of Landscape and Marine Painting
Exhibition at Worcester Art Gallery - 8th February to 26th April 2014
This exhibition highlighted how, in the period prior to 1914, the art colony at St Ives gained a worldwide reputation as a centre for both the practice and teaching of landscape and marine painting. In particular, the Schools of Painting at St Ives were unique, firstly, for concentrating almost exclusively on landscape and marine painting, and, secondly, for insisting that students worked out of doors, whenever weather conditions permitted.  In an era when painting en plein air was in vogue, the ability to learn in an outdoor setting how to combat all the problems involved was crucial.
In addition to featuring major works by the leading teachers, such as Adrian Stokes, Julius Olsson, Algernon Talmage and Louis Grier, the exhibition included not only examples of work done by some of the many British students, who flocked to the Schools from other art schools, such as the Slade, Liverpool, Birkenhead, Bushey, Bristol etc., but also from America, Canada, and Australia.  Many of these students went on to become the leading marine painters of the next generation both here and abroad.  This exhibition was the first time that this story has been told and the international influence of these Schools of Painting highlighted.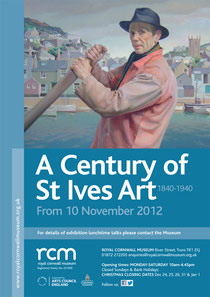 A Century of St Ives Art 1840-1940
Exhibition at Royal Cornwall Museum, Truro - November 2012 - November 2013
An exhibition bringing together works by some of the leading artists associated with St Ives both before and after the formation of the colony in 1885.  In particular, it showcases the colony as both a national and international centre for the practice and teaching of landscape and marine painting.
Artists featured included Adrian Stokes RA, Julius Olsson RA, James Clarke Hook RA, Terrick Williams RA, William Titcomb, Arthur Meade, Borlase Smart, John Park, Arthur Hayward, Dorothea Sharp, William Lee Hankey, John Mogford, as well as the Americans Elmer Schofield NA, Frederick Waugh NA, Paul Dougherty NA and the Australians Sir William Ashton, Charles Bryant and Richard Hayley Lever.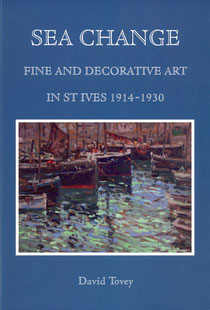 Sea Change - Art in St Ives 1914-1930
Exhibition at Penlee House Gallery & Museum, Penzance from 10th September 2010 to 20th November 2010
Artists featured included Christopher Wood, Alfred Wallis, Charles Simpson, John Park, Borlase Smart, Moffat Lindner, Arthur Meade, Fred Milner, Arthur Hayward, George Bradshaw, the New Zealander Frances Hodgkins, the Australian Sydney Long, the Canadian Donald Shaw MacLaughlin, the Belgians Emile Fabry and Louis Reckelbus, and the Americans Paul Dougherty, Guy Carleton Wiggins and Henry Bayley Snell.  There were also pots by Bernard Leach, Shoji Hamada and Michael Cardew and paintings and textile designs by Alec Walker.
My book Sea Change - Fine and Decorative Art in St Ives 1914-1930 was published to accompany the exhibition.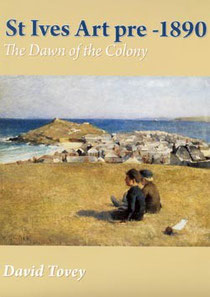 Dawn of a Colony : Picturing the West (St Ives 1811-1888)
Exhibition at Tate St Ives from 24th May to 21st September 2008
(curated with Sara Hughes of Tate St Ives)
Artists featured include J M W Turner RA, Edward Cooke RA, James Clarke Hook RA, Henry Moore RA, John Brett ARA, J M Whistler, Walter Sickert, Mortimer Menpes, Stanhope Forbes RA, Adrian Stokes RA, Marianne Stokes, the Swede Anders Zorn, the Finn Helene Schjerfbeck and the Frenchman Émile-Louis Vernier, who has been described as "the person who really discovered St Ives".
My book St Ives art pre-1890 - The Dawn of the Colony was published to accompany the exhibition.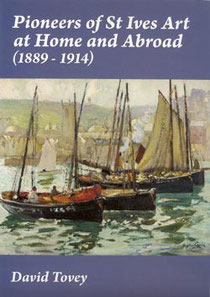 Dawn of a Colony : Lyrical Light (St Ives 1889-1914)
Exhibition at Penlee House Gallery & Museum, Penzance from 14th June 2008 to 13th September 2008
Artists featured include Sir John Arnesby Brown RA, Sir Alfred East RA, Adrian Stokes RA, Julius Olsson RA, Algernon Talmage RA, William and Jessie Titcomb, Marianne Stokes, Arthur Meade, John Noble Barlow, Moffat Lindner, Edmund Fuller, Louis Grier, William Fortescue, William Eadie, John Bromley, Charles Mottram, Alfred Hartley, the American Sydney Mortimer Laurence, and the Australians Richard Hayley Lever and Sir William Ashton.
My book Pioneers of St Ives Art at Home and Abroad 1889-1914 was published to accompany the exhibition.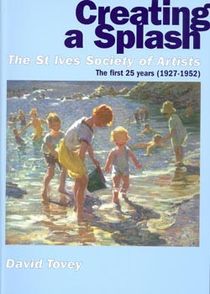 Creating A Splash : The St Ives Society of Artists - The First 25 Years (1927-1952)
The Exhibition commenced at Penlee House Gallery & Museum, Penzance on 21st July 2003 and toured the Usher Art Gallery, Lincoln, Doncaster Museum and Art Gallery, Hereford City Museum and Art Gallery, Sunderland Museum and Art Gallery and Newport Museum and Art Gallery before finishing on 10th July 2004
Artists featured included the Royal Academicians Adrian Stokes, Sir John Arnesby Brown, Julius Olsson, Algernon Talmage, Terrick Williams, Stanhope Forbes, Lamorna Birch, Dame Laura Knight, Dod Procter, Sir Frank Brangwyn and Bernard Fleetwood-Walker, with Borlase Smart, George Bradshaw, Moffat Lindner, John Park, Arthur Hayward, Bernard Ninnes, Thomas Maidment, Leonard Richmond,  Leonard Fuller and the American Elmer Schofield, as well as the further women artists Mary McCrossan, Dorothea Sharp, Helen Stuart Weir, Marcella Smith, Pauline Hewitt, Eleanor Hughes, Helen Seddon, Shearer Armstrong, Annie Walke and Marion Hocken, the Newlyn and Lamorna artists Charles Simpson, Harold Harvey, Stanley Gardiner and Frank Gascoigne Heath, the etchers Sydney Lee RA, Alfred Hartley, Job Nixon, Sir Claude Francis Barry, Geoffrey Garnier, William Westley Manning and Raymond Ray-Jones and the modernists Ben Nicholson, Barbara Hepworth, Peter Lanyon, Wilhelmina Barns-Graham and Sir Terry Frost.
My book Creating A Splash - The St Ives Society of Artists - The First 25 years (1927-1952) was published to accompany the exhibition.  This has now SOLD OUT.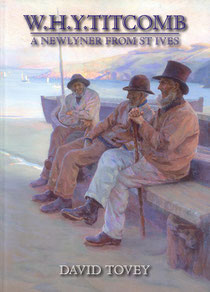 W H Y Titcomb - A Newlyner from St Ives
Exhibition at Penlee House Gallery & Museum, Penzance from 12th April to 7th June 2003
In addition to the work of William Titcomb, the exhibition also featured paintings by his wife, Jessie Ada Titcomb, and his brother, John Henry Titcomb.
My two-part biography of my great-grandfather, William Titcomb, was published to accompany the exhibition.