Home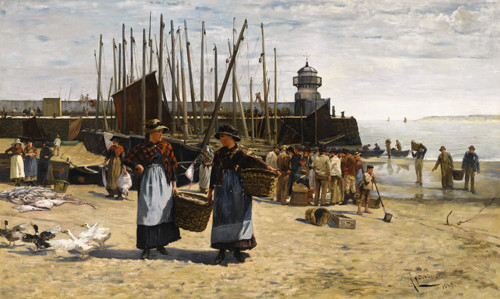 Welcome to 
stivesart.info 
the website of Art Historian 
DAVID TOVEY 
who specialises in St Ives art, the Newlyn School
and the other Cornish art colonies of
Lamorna, Polperro and Falmouth in the period prior to 1950
David's principal speciality is representational art in St Ives and he has published eight books on the subject, of which five have been major, ground-breaking surveys of St Ives art, namely
St Ives Art pre-1890 - The Dawn of the Colony
Pioneers of St Ives Art at Home and Abroad 1889-1914
Sea Change - Fine and Decorative Art in St Ives 1914-1930
Creating A Splash - The St Ives Society of Artists 1927-1952
St Ives (1860-1930) - The Artists and the Community - A Social History
Since 2000, David has also curated numerous exhibitions on Cornish art for Tate St Ives, Penlee House Gallery and Museum, Penzance, Royal Cornwall Museum, Truro, Nottingham Castle Museum, Worcester Art Gallery, Cheltenham Art Gallery and various other Art Galleries around the country. 
David has also written for the Dictionary of National Biography articles on William Titcomb and 'St Ives colony artists 1885-1914'.  Furthermore, in 2012, he advised on, and appeared in, a film for Finnish and Swedish television on the Finnish artist, Helene Schjerfbeck, who visited St Ives on two occasions in the late 1880s. 
David is also Editor of The Flagstaff, the magazine of the Lamorna Society, which promotes and celebrates the artists and writers who have been inspired by the beauty of the Lamorna Valley in West Cornwall.  Considerable interest has been aroused recently in this colony by the book/exhibition/film Summer in February.
David's current project is a history of Art in Polperro (1860-1960) and so would be delighted to hear from anyone who has paintings of Polperro from this period or who has photographs or other ephemera or anecdotes relating to artists working in Polperro.  For more details, see the Polperro page.
For forthcoming exhibitions with which David is involved, see Cornish Art Exhibitions page.
Thanks for your interest.