Art in Polperro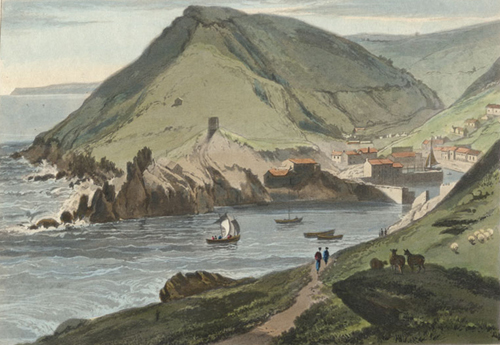 I find it strange that no-one seems to have written anything on Art in Polperro, let alone conducted a detailed survey, and so, during 2018, I intend to remedy that deficiency.  Despite my research being in its infancy, below are a few things that I have already uncovered that might be of interest.  Please do contact me if you have information of interest and relevance.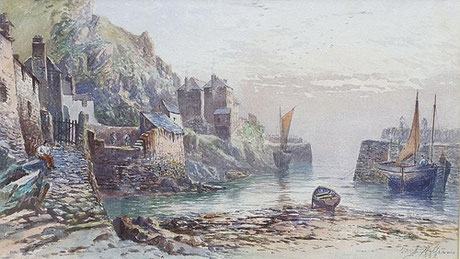 It seems that Harry John Williams may be the first artist to have been resident in Polperro.  From 1882-7, he is recorded in exhibition reviews as "of Polperro".  Plymouth based artists were some of the first to sketch in Polperro - it seems it was too out of the way for upcountry artists to include it on their Cornish itineraries.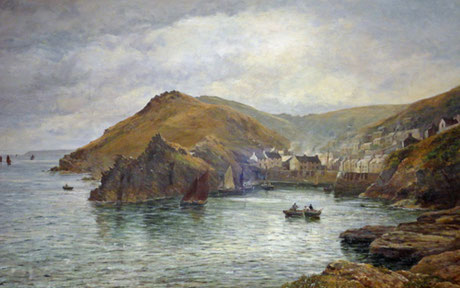 William Borrow's 1885 painting of Polperro was one of the first to be hung at the Royal Academy.  A local critic rated it higher than Stanhope Forbes' A Fish Sale on a Cornish Beach!
Mouat Loudan's great success at the Royal Academy in 1888 will have alerted many artists to the attractions of the village.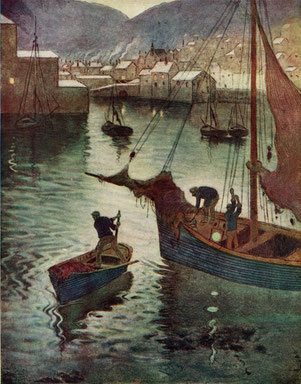 The American artist, Edward Ertz, who met his wife, Edith Horsfall, in Polperro in 1900 and who ran a painting school there until 1904, recorded that the famous French artist, Auguste Delécluse, brought over to Polperro in 1894 a large party of students from his Paris atelier, staying three months and taking every spare room in the village.  Delécluse, who was enchanted by the place, exhibited a painting of Polperro at the 1895 Paris Salon.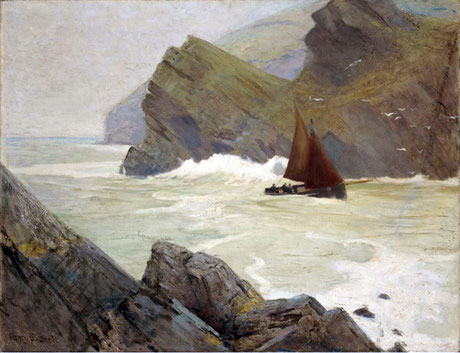 During the years 1904-1914, the American artist, Henry Bayley Snell, regularly brought parties of students to Polperro and his own paintings of Polperro won prizes at American exhibitions.  Accordingly, Polperro was visited by a large number of American artists.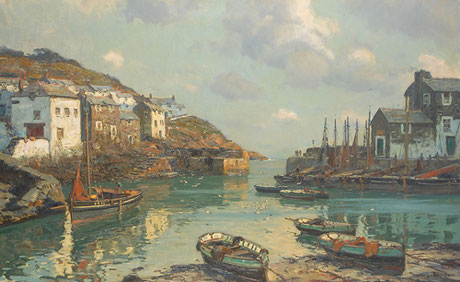 The famous German artist, Claus Bergen, made his initial reputation with a series of paintings of Polperro resulting from regular visits to the village from 1907-1913.  Cornelius Wagner was another German visitor.