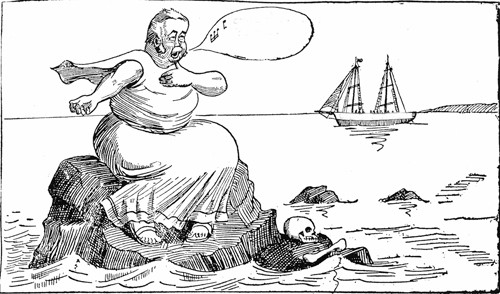 Free St Ives Art Newsletter - The Siren
The Siren
THE FREE NEWSLETTER
FOR THOSE INTERESTED IN
ST IVES REPRESENTATIONAL ART
compiled by David Tovey
The Siren - Origins and Objectives
The principal purpose of The Siren is to provide an enjoyable read. I find the ever-evolving story of St Ives art ridiculously exciting and I hope to convey to you some of that enthusiasm.
I started the Newsletter as a means of bringing my latest research to the attention of those who are interested in St Ives representational art. Some people seem to be amazed that, having written five major surveys of the colony, there is still more to say, but new, fascinating information is always coming to light, particularly as my research covers both artistic and social historical aspects of the colony. Accordingly, features in the Newsletter will not be confined to the most successful artists, but will also attempt to throw new light not only on lesser known artists but also on members of the local community who worked with the artists and did so much to ensure the long-term success of the colony.
I have a particular interest in highlighting that St Ives hosted an international community of artists and wielded an international influence, and so foreign artists will feature prominently as well.
In the past, St Ives representational art has suffered the most appalling neglect and some of the accounts that were written were based on pure myth, but these have been repeated so often that they have acquired a provenance that no amount of reasoned argument can seem to refute. However, I hope that, eventually, the true story of St Ives art, which, incidentally, is far more extraordinary than the myths, will become more widely known, and that this Newsletter will play a key role in dissembling this story.
I also hope that, with increased knowledge and appreciation of the achievements of the early colonists, pressure will grow for change, as it beggars belief that it is currently impossible to put on an exhibition of St Ives representational art in St Ives, and that most visitors to the town come away having failed to see a single example of representational art from the past.  St Ives is Britain's premier art colony, and the failure to exploit the full extent of its rich heritage to both a national and international audience is such a wasted opportunity. The people of St Ives, and all lovers of Cornish art, need to become far more vocal. The Siren, therefore, is trying to make a bit of noise - alluring, hopefully, to those who appreciate representational art, but, occasionally, discordant to those who currently shape or should be shaping the public's perception of St Ives art.
Issue No 1 (24 pages) is available from June 2013, with features on
Artists:  Louis Grier, Oswald Sickert, Otto Scholderer, Frederick Parr, Humphry Repton, Napier Hemy, Edwin Ellis, Frank Frederick, etc
Writers: Cyril Ranger-Gull, Charles Marriott
Locals:   Billy Baragwanath, Sam Rogers, The Ranee Margaret of Sarawak
Issue No 2 (24 pages) is available from October 2013, with features on
Artists: Eardley Blomefield, Henry Massey, John Mogford, John Ward Lockwood (USA), Sydney Lee, Harry Rountree (NZ) and H.G.Fitzherbert (NZ)
Locals: Francis Wheeler, Edward Hain Jnr
Issue No 3 (26 pages) (a special issue on the St Ives Schools of Landscape and Marine Painting, with a strong antipodean bias) is available from February 2014, with features on
Artists: Will Ashton, Domenico Barnett, Hugh Blackden, Charles Bryant, Samuel Hales, Richard Hayley Lever, Mabel Luck and the mythical Marion Luck, Rose Lowcay, Franklin White.
Issue No 4 (26 pages) (a special issue on St Ives Women Artists) is available from June 2014, with features on the artists
Dorothy Robinson, Laura Knight, Jennie Moore, Marion Grace Hocken, Violet Digby, the Swede Emma Lowstadt Chadwick, the New Zealanders, Frances Hodgkins, Margaret Stoddart and Edith Collier, and the Americans Helen Stuart Weir and her mother, Nina Weir-Lewis.
 Issue No 5 (22 pages) (a special issue on Pre-1914 St Ives art market news), is available from October 2014, with features on the artists
Theodor Weber, Elizabeth Petrie, Walter Jenks Morgan, Thomas Hume, James McNeil Whistler, William Bartlett, John Clarkson Uren, Sir William Llewellyn, Charles Mottram, John William North, William Banks Fortescue, John Noble Barlow, Emily Carr, John Arnesby Brown, Carleton Theodore Chapman, George Gardner Symons, Frederick Mulhaupt, Lilian Montague, John Bromley, Herbert Babbage and Maud Winifred Sherwood
Issue No 6 (22 pages) is available from February 2015, with features on the artists
Will Osborn and Dorothy Worden, Elmer Schofield, George Oberteuffer, Frank Hutton Shill, Marianna Sloan, George Sherriff, Herbert Babbage and W.H.Y.Titcomb.
Issue No 7 (24 pages) (a special issue on George Turland Goosey) is available from June 2015.
Issue No 8 (16 pages) is available from October 2015, with features on the artists
Robert Borlase Smart, John Park, George Bradshaw, Alfred and Taka Cochrane and a major piece on Marion Hocken.
Issue No 9 (17 pages) is available from February 2016, with features on the artists
Clare White, Owen Merton (NZ), Samuel Phillips Jackson, Dorothy Robinson, Frank Emanuel, William Eadie, Francis Black, Tyra de Kleen (Swedish) and Job Nixon.  There is also a piece on the March 1891 Gale.
Issue No 10 (17 pages) (a special issue on David's exhibition on Marine Painting in Cornwall from Turner to Wallis) is available from June 2016, with features on the artists
Clarkson Stanfield, William Holman Hunt, Charles Parsons Knight, William Trost Richards, David James and Claus Bergen
Issue No 11 (19 pages) is available from October 2016,
This has a long feature on the Californian artist, Anna Althea Hills, in St Ives and Lamorna (1909-1911).  There are also pieces on her student colleagues Frances Tysoe Smith and Donald Lovett Cameron.  In addition there are notes about a number of paintings of Cornwall by American artists that have appeared on the market recently.
Issue No 12 (24 pages) is available from February 2017 via WeTransfer
A special issue devoted to the work of painter-printmaker, Raymond Ray-Jones
The Siren can be obtained free simply by sending a request for it to toveyd53@gmail.com
It will be supplied via e-mail as a pdf (c.5MB) and so broadband is essential.
No hard copies are available.